What is the JEDHub?
The Joint Economic Data Hub (JEDHub), based in the UK Defence Solutions Centre, is a collaborative initiative to improve understanding of the defence sector's contribution to the UK economy. Designed to provide better, consistent, and impartial data, the JEDHub is supported by government, industry and academia.
JEDHub considers the economic contribution the defence sector makes to the UK economy in a number of ways - including its national and regional contribution; its contribution to skills and productivity; as well as its impact on international trade and the broader UK supply chain.
2023 JEDHub Annual Economic Report
The second Annual Economic Report continues to support the JEDHub's efforts in quantifying the contribution of the UK defence sector to the wider economy, the 2023 JEDHub Annual Economic Report is the second in a series of annual reports.
The report, based on the findings of the 2022 JEDHub Industry Survey, covers themes including:
International and domestic turnover;
Regional and national employment;
Supply chains;
Demographics and skills;
Defence productivity.
View the report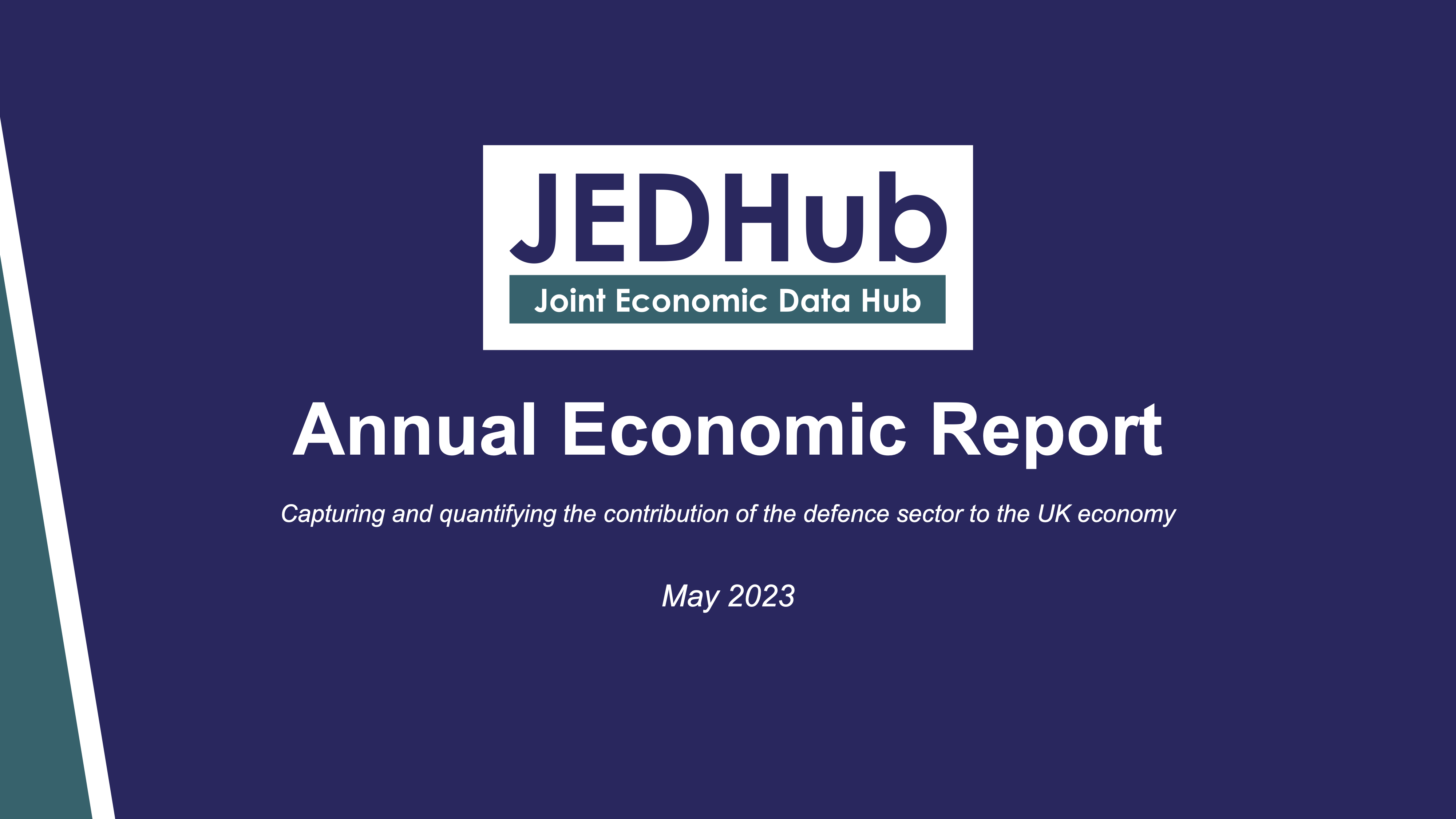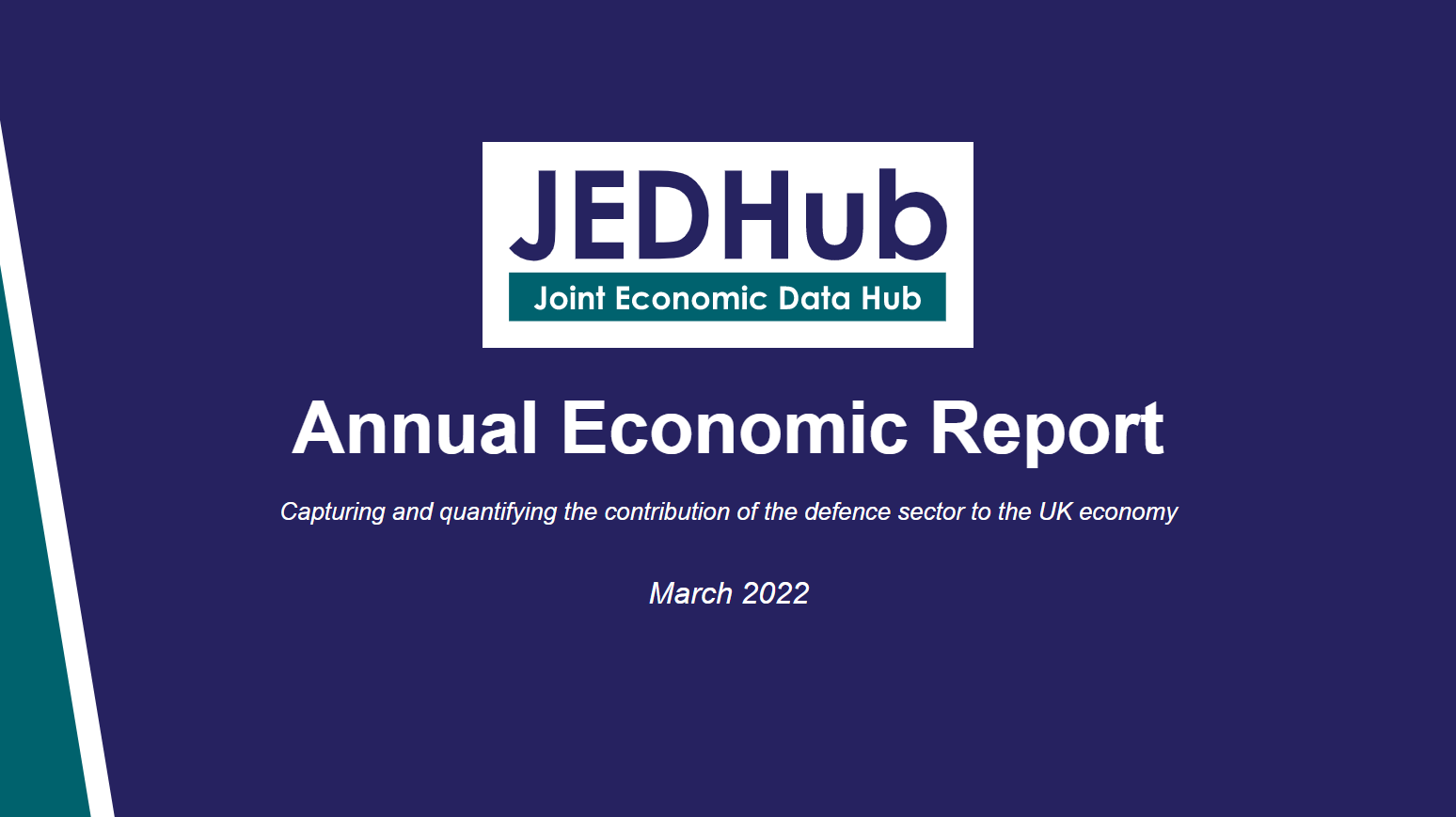 2022 JEDHub Annual Economic Report
This first annual economic report outlined the important contribution of the defence sector to the UK economy and summarises this contribution against the following 5 inter-related themes:
The national, regional and local contribution;
International trade;
The role of the defence supply chain;
Value and productivity;
Innovation and investment.
View the report